Force 2 Movie First Look Poster Ft. John Abraham And Sonakshi Sinha [Picture]
Force 2 Movie: Force 2 is an Indian action thriller movie featuring John Abraham And Sonakshi Sinha on the lead role. This is the sequel of John Abraham And Genelia D'Souza starrer movie Force (2011).
First look poster of Force 2 movie is released featuring John Abraham and Sonakshi Sinha. Movie is scheduled to release on 18th November 2016. A deadly furious line is with the poster that is saying that movie is full of thriller..
A Dead Soldier Is A Martyr
A Dead Spy Is A Traitor
First Look Poster Of Force 2 Ft. John Abraham
First Look Of John Abraham In Force 2 Hindi Movie: In the first look poster of John "The Raw Truth" is wriiten, that hints something more exciting. John took the social media to share the official poster of Force 2 movie first look and he wrote as "He's Tough. He's Intense & he's back in action with Twice the Force! Presenting ACP Yashwardhan for @Force2thefilm."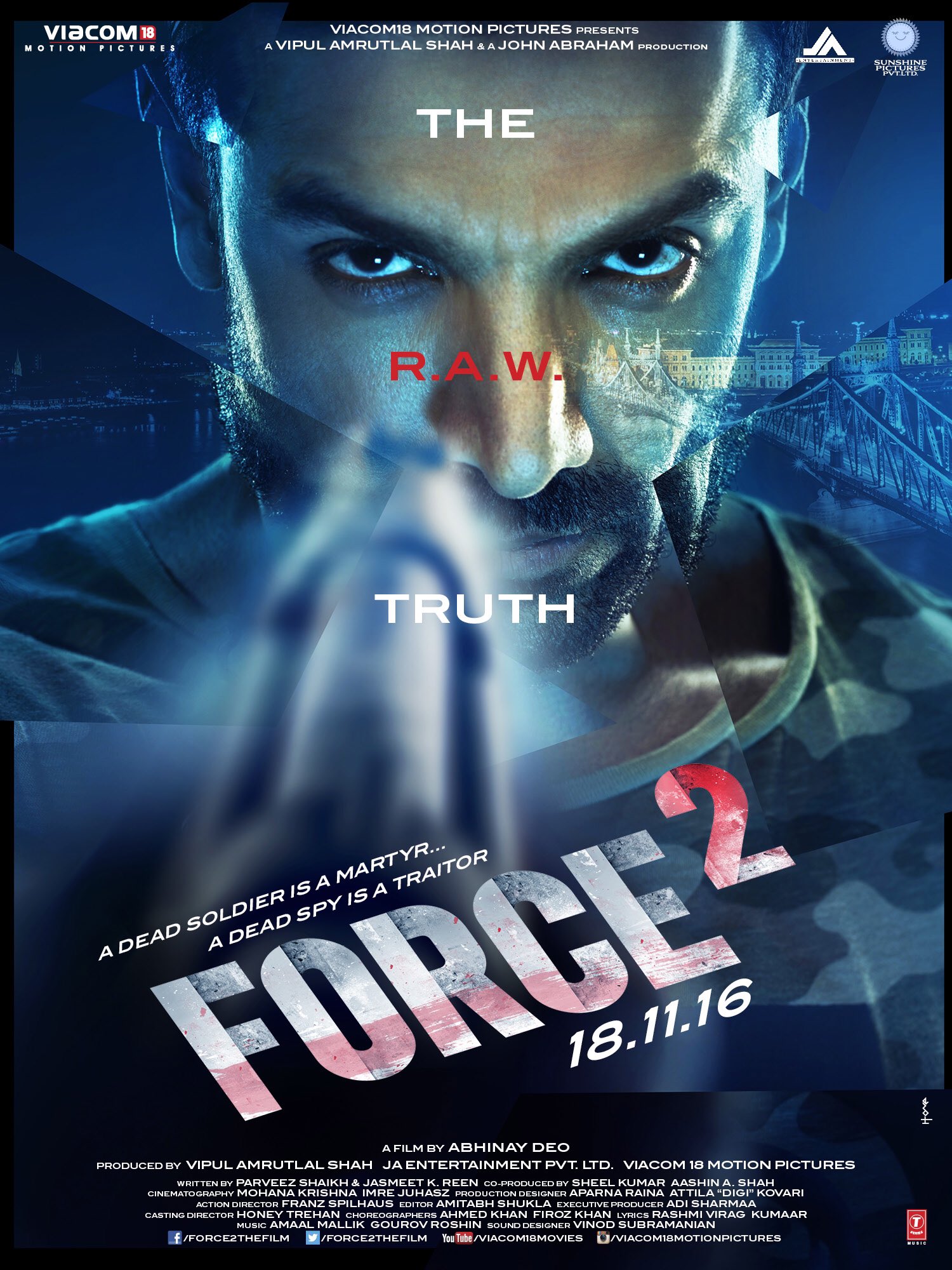 First Look Poster Of Force 2 Ft. Sonakshi Sinha
First Look Of Sonakshi Sinha In Force 2 Bollywood Movie
: In the first look poster of Sonakshi Sinha "
The Raw Mission
" is written, which hints as the movie is full of action and thrill. Sonakshi Sinha used her twitter account to share her first look for Force 2 movie. She wrote "
#KK is here to uncover the R.A.W truth! Get ready for twice the force with @Force2thefilm
!"