Gunday Movie Quotes Status (All Famous Hit Dialogue Lyrics In Writing)
Gunday Movie Dialogues: Gunday is an action thriller Hindi film released on 14th April 2014. The movie features Ranveer Singh, Arjun Kapoor, Priyanka Chopra, Irrfan Khan. You would also like to check all the best quotes of Ranveer Singh in Bajirao Mastani Hindi film.
Gunday Hindi film is the story of two best friend Bikram (Ranveer Singh) and Bala (Arjun Kapoor) who falls in love with a carbet dancer Nandita (Priyanka Chopra), that causes rivalry and several misunderstanding between them. Below is the list of all the famous hit Gunday Movie Dialogues by all the star cast.
Also Check: Sholay Movie Dialogues
Gunday Movie Dialogues By Ranveer Singh (Hindi Film Quotes)
Agar Jigar Ki Jagah Jigar Hai Aur Jigar Mein Dum Hai … Toh Rok Le Aake…
Hum Gunday Hai … Na Aaj Tak Kisi Ke Haath Aaye Hai … Aur Na Aayenge…
Hum Toh Falak Ke Taare The … Zameen Pe Aaye Toh Pehchaan Payi, Mazhab Paya, Rang Paya, Zubaan Payi … Hum Nikle The Jannat Dhoondne … Par Har Modh Pe, Har Makaam Pe, Nafrat Jung Aur Sarhad Payi … Par Apne Tevar Ka Sikka Ek Din Chalega Zaroor … Khoon Ubaal Marega Zamana Badlega Zaroor … Khud Ko Buland Karenge … Rab Ke Bandhe Hai Hum … Gunday The, Gunday Hai, Gunday Rahenge Hum…
Hum Gunday Hai … Ek Baar Jiske Saath Jee Liye … Marte Bhi Ussi Ke Saath Hai.
Main Tujhe Cheer Ke Rakh Doonga … Aur Is Baat Pe Mere Dost Angootha Lagva Le…
Ho Aap Vardi Waale … Par Aapke Tevar Hai Gundo Waale..
Hum Poore Calcutta Ke … Poora Calcutta Hamara..
Bomb Phatke Aur Phaadke Chala Gaya…
Arjun Kapoor's Quotes Status in Gunday Film in Writing
Sabse Bada Kalakar Toh Woh Hai … Usne Itni Badi Duniya Banai … Phir Is Duniya Mein Hazaron Log Banaye, Hazaron Logon Ke Haathon Mein Karodon Lakeerein Kheench Di … Sukh Ki, Dukh Ki, Izzat Ki, Pyar Ki, Sab Likh Daala Saala … Lekin Woh Mujhse Itna Pyar Karta Hai Ki Usne Mere Haath Mein Sirf Ek Lakeer Kheenchi, Sirf Ek … Kaali Kismat Ki Kaali Lakeer
Yeh Tevar Hamare Khoon Mein Hai … Tere Bhaukane Se Kuch Nahi Hoga
Chori Ke Dhande Mein Joh Maal Le Jaye Na … Maal Bhi Uska, Dhanda Bhi Uska
Yeh Tasveer Shuru Zaroor Usne Ki Hai … Lekin Ismein Aakhri Rang Main Bharoonga
Mera Maatha Garam Hai, Doodh Ki Tarah Ubal Jaata Hoon … Aaj Ubloonga Nahi … Phatoonga
Woh Chahegi Jiska Banna … Arre Wohi Banega Rajesh Khanna
Watch: 3 Idiots Quotes
Irrfan Khan's Best Dialogue Lyrics in Gunday
Pistol Ki Goli Aur Laundiya Ki Boli Jab Chalti Hai … Toh Jaan Dono Mein Hi Khatre Mein Hoti Hai
Lakeerein Bahut Ajeeb Hoti Hai … Khaal Pe Khich Jaye Toh Khoon Nikaal Deti Hai … Aur Zameen Pe Khich Jaye Toh Sarhadein Bana Deti Hai.
Aksar Har Desh Badi Samasyayen Suljhane Ke Chakkar Mein Yeh. Bhool Jaata Hai … Ki Uski Kitni Badi Keemat Uske Apne Logon Ko Chukani Padti Hai…
Kismat Ki Ek Khaas Baat Hoti Hai … Ki Woh Palatti Hai.
Chaal Hum Chalenge … Sheh Bhi Hum Denge … Aur Maat Bhi Hum Denge.
Chhot Khaya Hua Dost Dushman Se Zyada Khatarnak Hota Hai.
Ahankar Ki Aag Tezaab Se Zyada Khatarnak Hoti Hai … Ek Baar Jala De Toh Nishaan Seedha Aatma Pe Jake Lagta Hai…
Hum Kanoon Hai … Saala Apni Aukaat Pe Aa Jaye Toh Kahin Bhi Ghus Sakta Hai Aur Kisi Ko Bhi Todh Sakta Hai…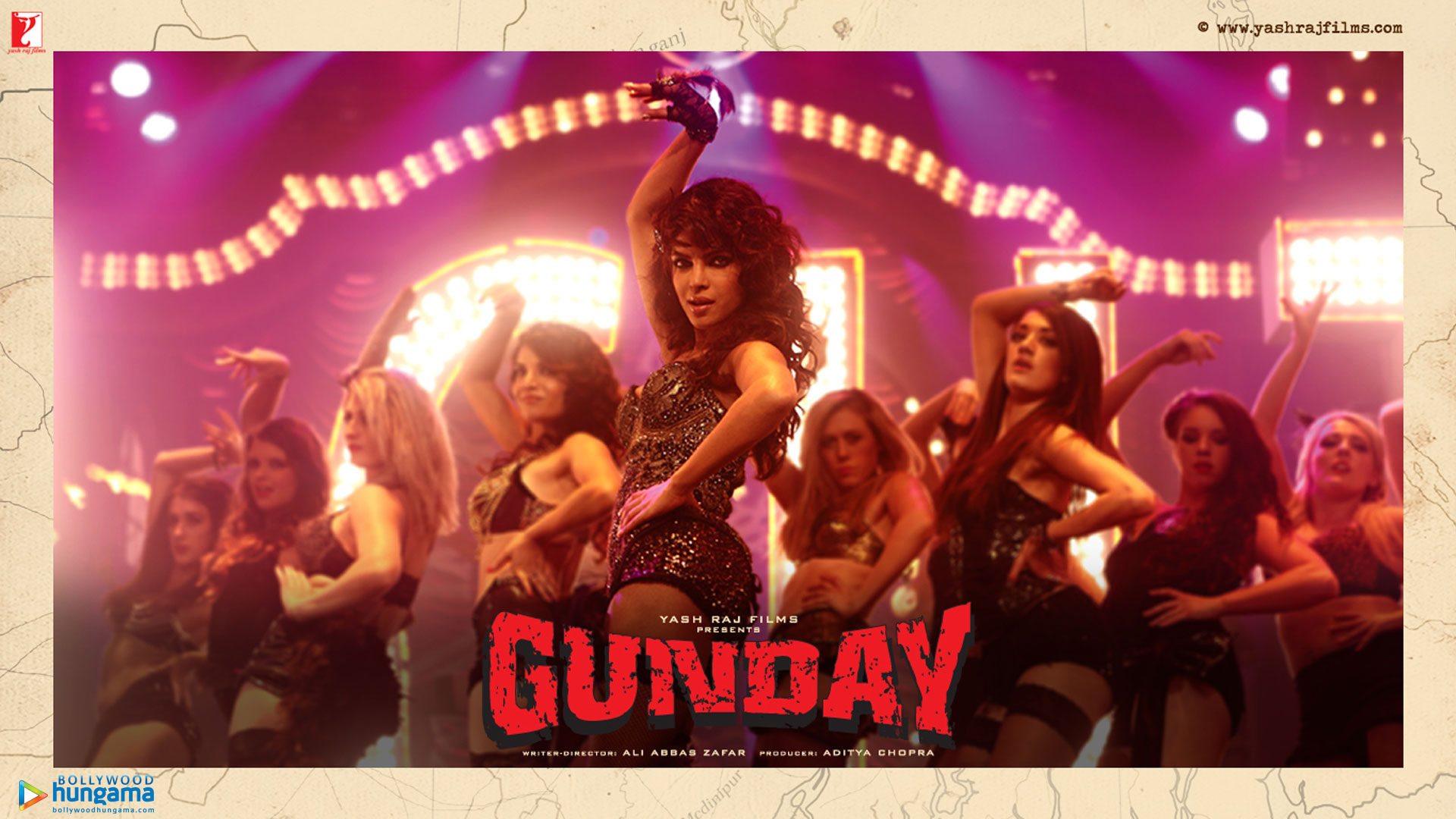 Priyanka Chopra's Gunday Dialogue Status
Joh Cheez Kismat Mein Nahi Hoti … Woh Dhoondne Se Bhi Nahi Milti
Also Check: Don 2 Movie Dialogues