Thugs of Hindostan Movie Dialogues (Famous Filmy Quotes)
Thugs of Hindostan Movie Dialogues: Thugs of Hindostan (2018) is an Indian action-adventure Hindi film featuring Amitabh Bachchan, Aamir Khan, Katrina Kaif, Fatima Sana Shaikh on lead role. Movie is based on an English novel "Confessions of a Thug" by Philip Meadows. Movie is set in 1795, when India is known as "Hindustan" and the bandits of Hindustan are known as "Thugs".
Thugs of Hindostan movie is a Historical fiction set in 1795, when a band of thugs leads by Khudabaksh Azaad (Amitabh Bachchan), who aspires to be free Hindostan from British rule. Movie is full of entertainment with punch lines and action scenes. Below is the list of all famous dialogues lyrics in writing (filmy quotes) from Thugs of Hindostan Hindi film.
Also Check: Mangal Pandey Movie Dialogues By Amitabh Bachchan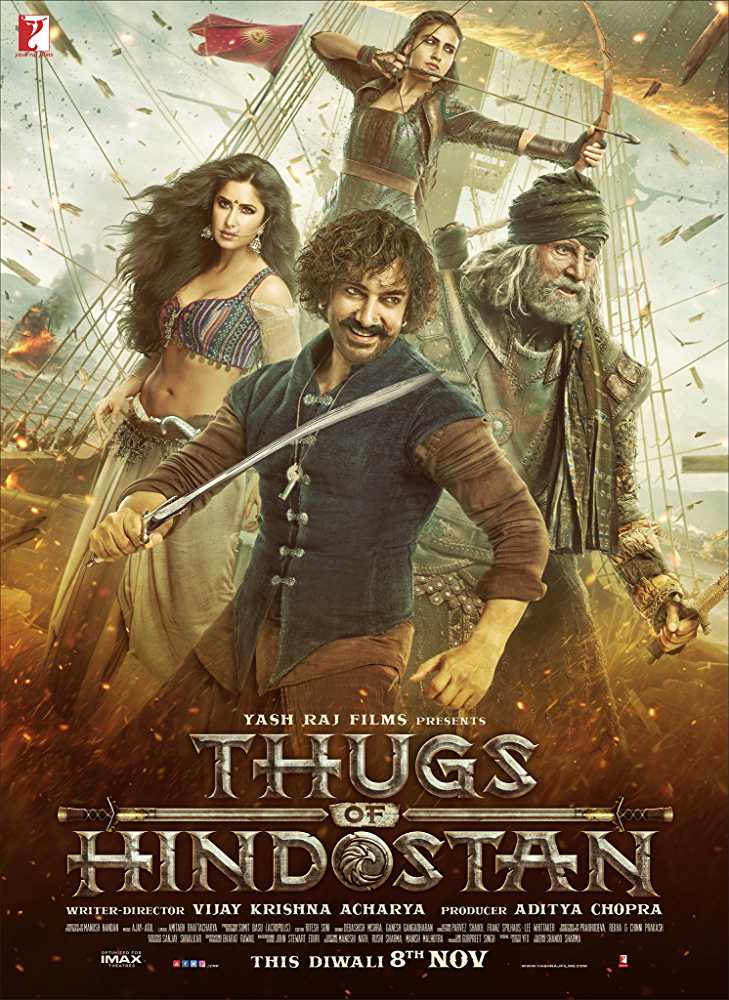 Thugs of Hindostan Movie Dialogues By Amitabh Bachchan (Famous Quotes)
Dhai Din Ki Dopahari, Shant Raat Amavas Ki… Shisham Ki Ghode Par Hoke Sawaar, Aayegi Shaamat Gunhegaaron Ki.
Aazadi Hai Gunaah, Toh Kabool Hai Sazaa…. Ab Toh Hoga Wohin, Joh Hai Manjure Khuda.
(Dhoka Swabhav Hai Mera – Aamir) Aur Bharosa Mera.
Thugs of Hindostan Movie Dialogues Lyrics In Writing By Aamir Khan
Saheb, Bahuute Kaminey Ko Angrezi Main Ka Kehte Hain (Bastard) Hum Hain Saheb. Aap Se Milke Bahutee Maza Aaya. Ab Hum 1-2-3 Kick Marte Hain.
Aazadi Bech Rahe Hain, Huzoor. Do Chaar Hazar Ka Mooh Mat Dikhiye.
Firangi Mallah, Gaon Gopalpur. Zilla Kanpur. Avadh.
Are Sahab, Azad Ki Puri Fauz Khadi Kar Denge Aapke Saamne… Hamraa Toh Naam Hai Firangi Hai. Andar Se Toh Bure Hain, Bas Bahar Se Thoda Right Hain.
Other Famous Movie Quotes Of Thugs Of Hindustan Film
1795, India. East India Company Aayi To Thi Byapar Karne, Lekin Ab Hukumat Kar Rahi Hai.
Azaad Ko Pakadne Ke Liye Koi Aazad Jaisa Thug Chahiye.
Filmy Quotes: Zindagi Na Milegi Dobara Dialogues